Saturday was a typical Pennsylvania February day, chilly, damp, and enough fog to star in a Stephen King novel. Which made it the perfect day to jump in the car and meet some local romance writers.
For the past couple of years, Ashcombe Farm and Greenhouses in Mechanicsburg has hosted a "Love Is In the Air" where a dozen romance writers spend a couple hours introducing themselves and their books to new readers.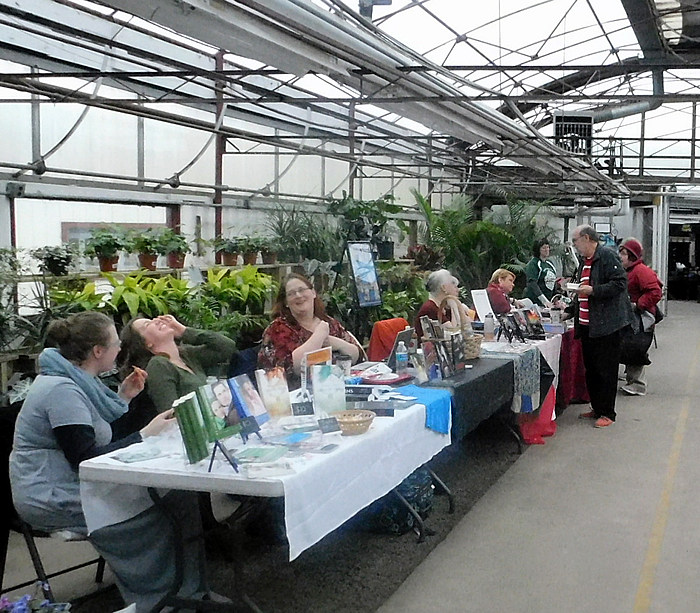 We visited because Teresa has joined the Romance Writers of America and it gave us a chance, as gardeners ourselves, to visit a place we've heard about for years but never laid eyes on. Many conversations with our fellow gardeners have led to the question, "Have you visited Ashcombe yet?" and it was time to strike it off our bucket list.
I can see why it's so highly regarded. It's like a department store inside, with all the things you'd want to see in a garden store, but also things to decorate your home in the country style, a café, and made-in-Pennsylvania food items such as maple syrup and products from Adams County Winery.
We were also there because we wanted to see how other authors marketed their books, and I came away with the distinct impression that many of the women decorated their tables with the same care as their homes. I have a more functional style when it came to dressing our table: books in a row, plexiglass holders for brochures, and all the style of a men's locker room.
But there were baskets, wrapped candies, and unique signage along with the usual array of bookmarks and brochures. There wasn't many items on display — the books come first — but there were nice touches that I appreciated.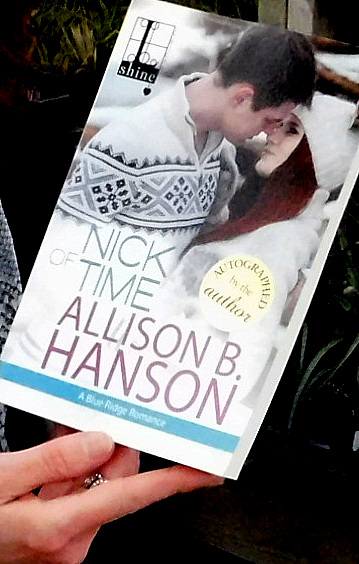 Our eye for marketing, however, was drawn to Allison B. Hanson's books, which were decorated with "Signed by the Author" stickers. This time, we were resolved to get some for our own books, which goes to show how dense I can be. I've been seeing them on our books down at the Midtown Scholar's consignment section for years. It never occurred to me that we could use them as well. And we picked up a few books as well.
Since we're borrowing Hanson's inspiration, it's only fair that we show her as well, sharing the table with Misty Simon.