In the process of researching material for volume 6 of the 223B Casebook project, I came across some of Sherlock Holmes art by Frederic Dorr Steele. These three can be found online, but some of others are new to me. They certainly aren't available at the size I'm displaying them. I'll share some more next week.
First, imagine what it must have felt like to open your copy of the Washington Star on Jan. 30 in 1927 and see a new Sherlock Holmes story splashed across eight columns: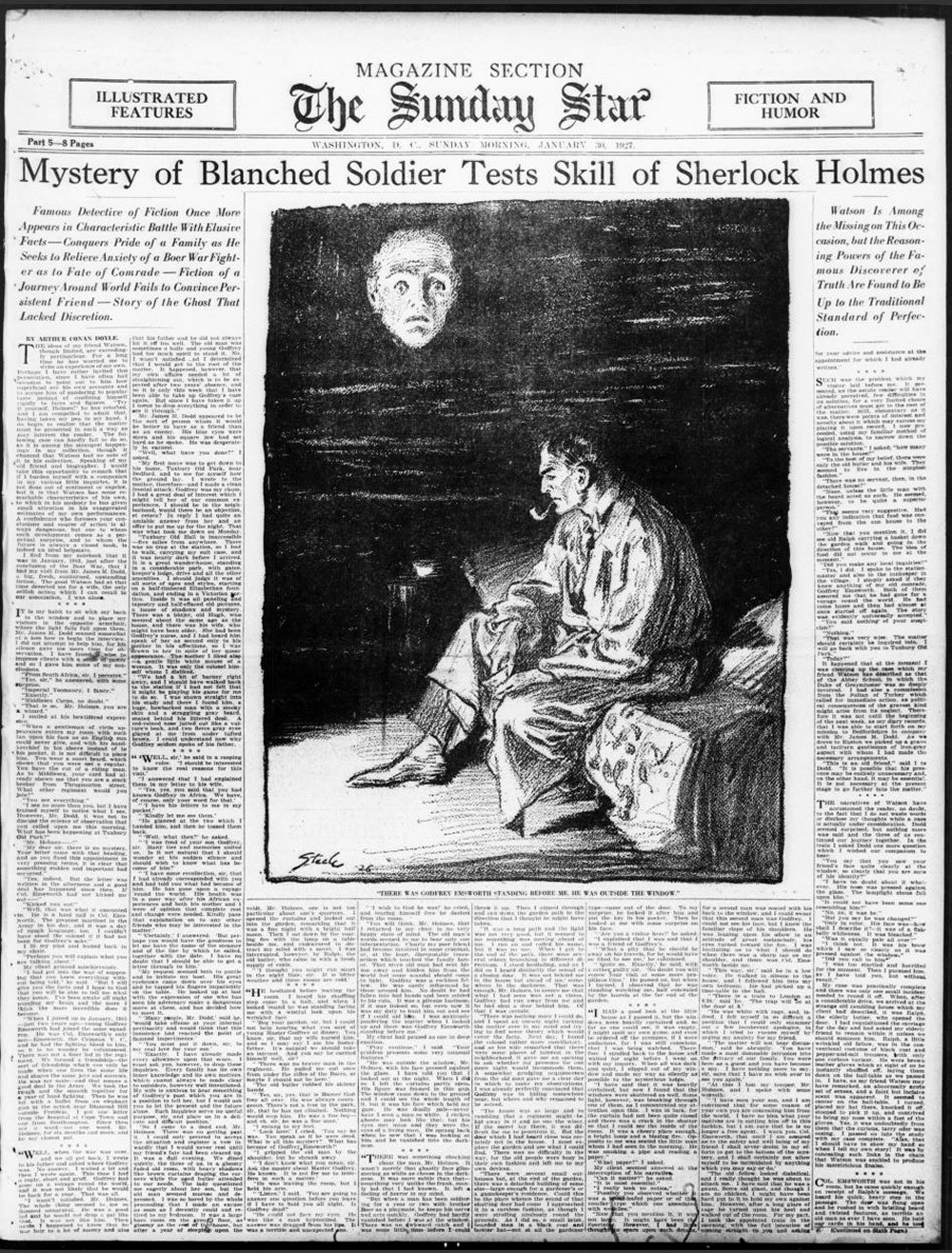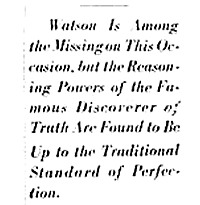 Remember that this was a time when newspapers were much wider than today!
As an ex-copy editor, it amused me to see this subhead on the far right of the page. There was room left on the page, and someone had to fill it.
The wonderful Arthur Conan Doyle Encyclopedia has a page for Steele's art, and some of them can be found there.
I found several pages like this in The Washington Star, so let's take a look at three of the stories.