Mostly, it's been spent here at the desk underneath the stairs, where I've been working on new projects for the coming year. I just wanted to pause and take some time and tell you about them so that you know what to expect in 2017.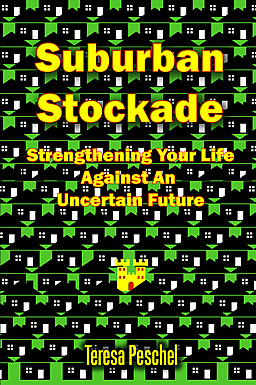 Suburban Stockade: Yesterday, I finally finished the first editorial pass on my wife's manifesto on how to take control of your life in these uncertain times. If you have followed our posts at Planetpeschel, you know that this is a huge book. It started out at 140,000 words, but we've been cutting and polishing it so it will probably end up at 120,000 words. A lot of the work had to do with tightening passages and eliminating duplicate material. Our goal is to get it out within the month.
Ride of My Life: My first novel has had a long and torturous path since I started it back in 2001. Over the last year, I've worked hard on finishing it, involving more research on NASA and the shuttle program. It's weird to think that when I started writing it in 2001, the shuttle meant the future. Now, it represents the past. In the interim, several astronauts have written memoirs, and I've taken advantage of them to try to get the facts right.
The biggest obstacle seems to be making sure the story works out. Author Gene Wolfe said that you never learn how to write a novel, you only learn how to write this novel. I'm taking that to heart because, frankly, I don't want to take another 17 years to write a book. I'm trying to get this book finished as fast as possible, but I can't set a publication date yet.
Career Indie Author: Regular readers of Planetpeschel know that I'm still adding to it. I've written over 100,000 words, and I still need to finish the section on marketing. After that, I'll go back and slip in more facts that I've picked up along the way, then start cutting and trimming and smoothing the rough spots.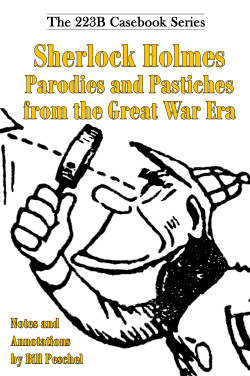 Sherlock Holmes Parodies and Pastiches, Volume 4: This is the next volume in the 223B Casebook Series, skipped over in the rush to get volume 5 of the door (one of the stories, for which I paid to get the rights to publish, had a deadline that forced me to move it up in the schedule). The book is been assembled, all it needs are introductions, footnotes, and biographical essays. Publication is still scheduled for this year.
Those are the major projects. We have other books in the pipeline, including one memoir/nonfiction book on college admissions, a quotebook for writers, and more fiction. Will go into detail about them later.
All right! Welcome to another Friday at Peschel Press. It's March 3rd and were already two months into the year. Where does the time go?